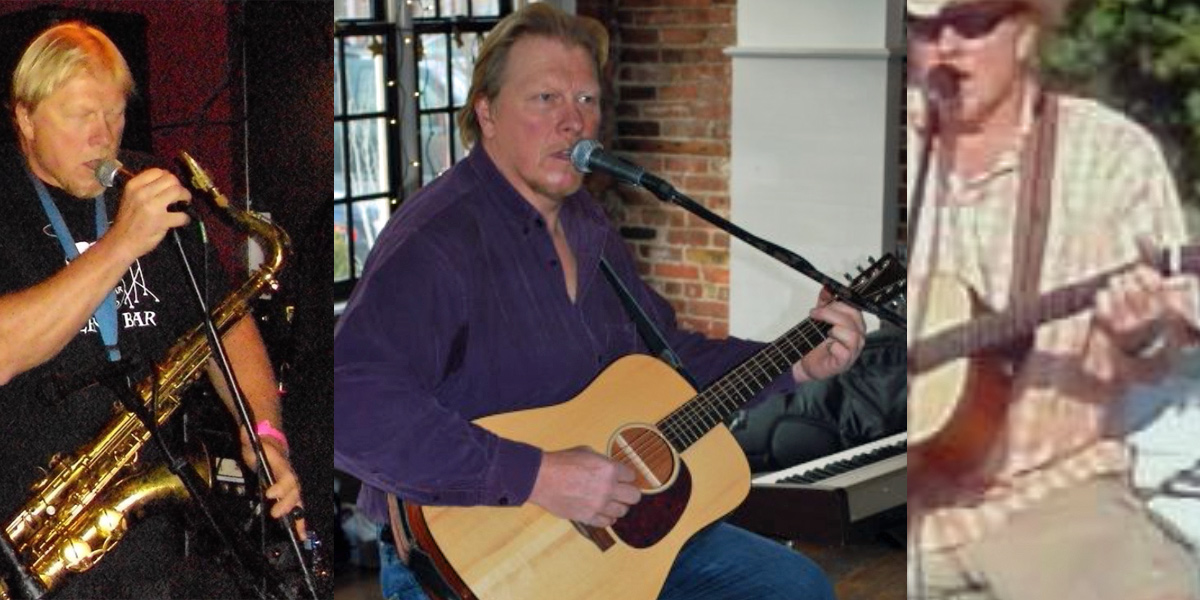 Leroy Klavis is a singer, songwriter, guitarist, saxophone player, and poet philosopher.
Playing music since 3rd grade, Leroy has always had a passion for performing the music he loves... which is just about every music he's ever heard.
"Man, nothing better than belting out tunes for a crowd of people. The truth is I play for myself and when other people dig what they're hearing, that's gravy on the cake." - Leroy Klavis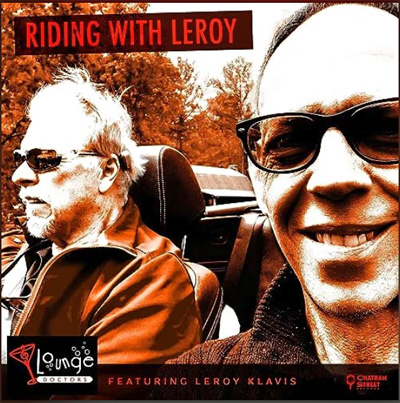 NEW for 2023 (released Sept. 1): Leroy Klavis is very excited to work with longtime collaborator, Hal Goodtree, and Lounge Doctors as featured singer on the album, Riding With Leroy. Listen to all five songs on Apple Music, Amazon Music, Spotify, and YouTube.
Here's Leroy's interpretation of Keep Looking Up by Kacey Musgraves:

NEW for 2023: Leroy Klavis has released a new EP, Fire, with Michael Pelz-Sherman and Hal Goodtree on Chatham Street Records. Listen to all three songs - Sugar, Light My Fire, and Song For My Father - here (click below) or on Spotify or Amazon Music.
LEROY LIVE!
Leroy Klavis has opened for and/or performed with Pure Prairie League, Rick Davies (Supertramp), Andy Aledort (Dickey Betts, Great Southern), Tommy Byrnes (The Billy Joel Band), and others. He also headlined at the Bay Street Theater in Sag Harbor.
Leroy Klavis will perform at the 2023 Berks County Recovery Walk on Saturday, September 9 at the RISE Center in Reading, PA to help raise awareness and celebrate recovery from substance use disorder.

Leroy Klavis will perform at Soberstock 2023 in Leesport, Pennsylvania on Saturday, September 30, an annual free festival to celebrate recovery and spread awareness of services for individuals and families seeking treatment and recovery. Leroy also performed at Soberstock in 2016 and 2019.
After living on Long Island for many years, Leroy is now in Pennsylvania. Weddings, concerts, revivals, theaters, bars, restaurants, night clubs, cafes, open mikes, open jams, parties, conventions, and street venues. Leroy Klavis has played them all!
Interested in having Leroy Klavis perform at your event? E-Mail: Leroy@LeroyKlavis.net
- - -
Politics through Poetry
I will write to speak
but what can I say
the very ink screams from my page.
- - -
Today's Topic - War
"Useless Answered" by Leroy Klavis
Altered Perceptions
Arms Twisted
Gross Perversions
Make a man,
whoever you are.
When will we have our chance?
Thanks be to god.